The arts & crafts exchange pairing children with care home residents to give
3 HITS OF HAPPY
every month.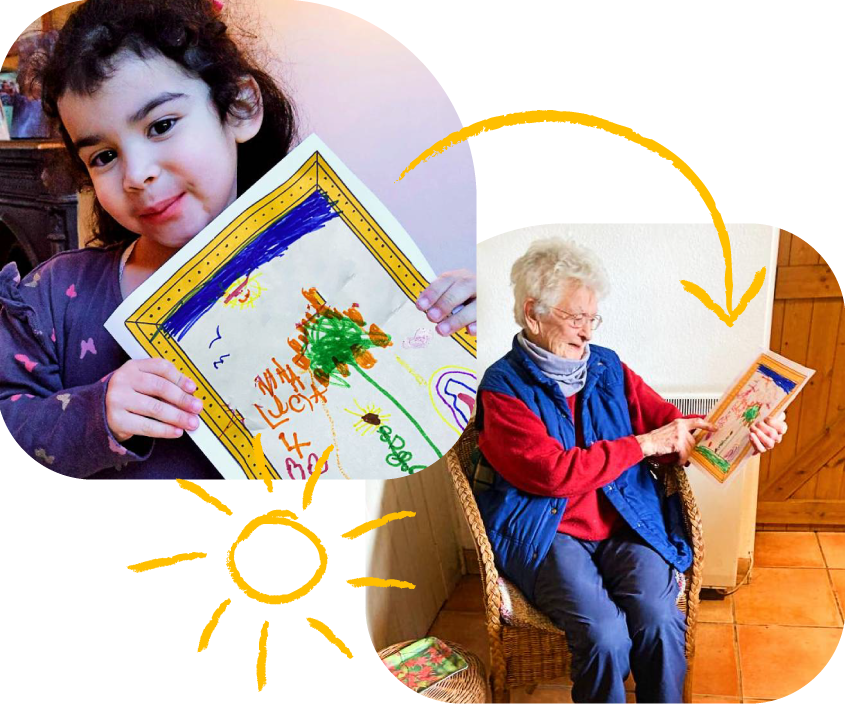 "This crafting pack was absolutely fantastic! We had so much fun creating together for our new friend"
Repeat each month and feel the JOY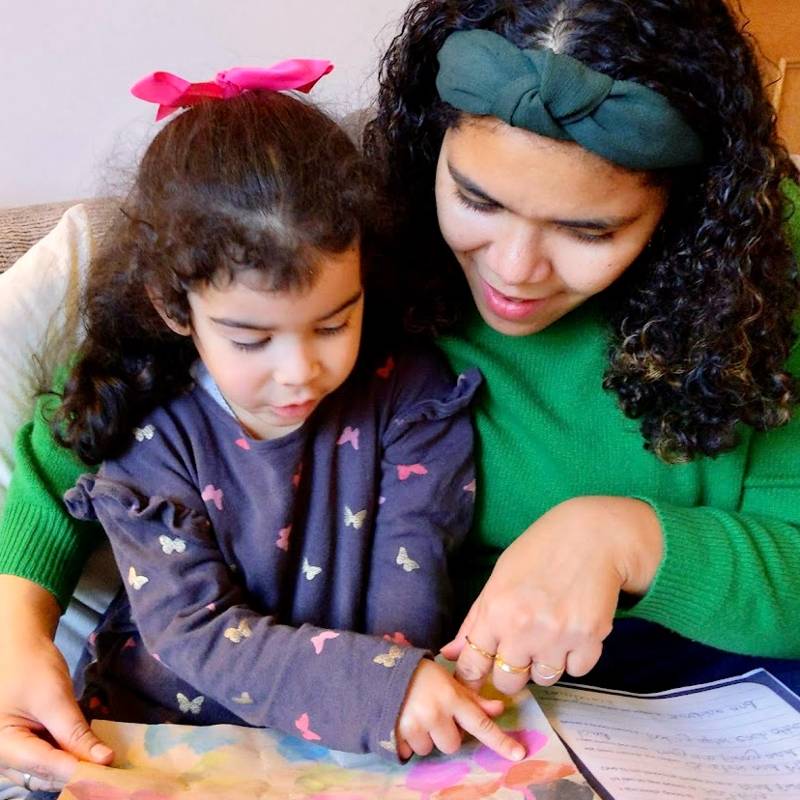 CREATE
a unique piece of artwork for your new friend (they'll do the same)
FEEL GOOD
as you post it, knowing you're making a difference
SMILE
when your friend's artwork drops through your door
Places value on older generations
Develops artistic, creative and language skills
Teaches kindness, empathy and compassion
Post and goodies every month (kids love post!)
Reduces loneliness and social isolation

Feel-good factor of contributing to a child's development

An enriching, engaging activity with a purpose

Builds a keepsake of memories as the friendship grows
"Initially I just wanted to help someone else...but now I realise the benefits for my child as well...he really does want to make Mary happy with his creations"
1 Sign up and be matched with an older person
2 Receive your pack and start creating (they'll be doing the same!)
3 Send your artwork to us
4 Receive your friend's masterpiece and your next pack
5 Continue each month and watch the friendship blossom
"A meaningful craft activity to do with my little one that will bring joy to someone's life"
Award-winning children's illustrator and author Nick Sharratt is our Crafting Connections ambassador.  Watch the amazing video he created just for us!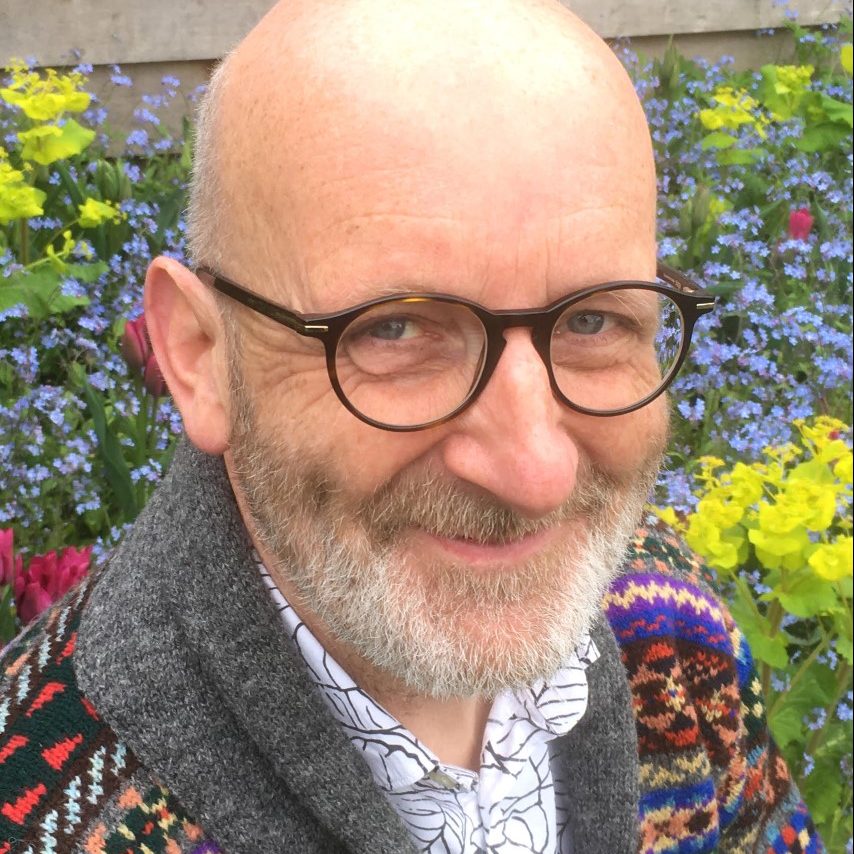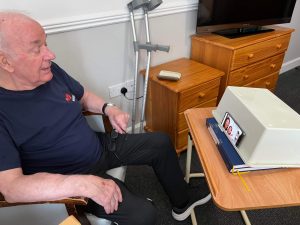 Eric, aged 80 – ex-bricklayer 🧱, fan of the pub 🍺. Saskia aged 3 – animal lover 🐶, gymnast 🤸. Like crayons and watercolours,
Read More »
Come and join the Crafting Connections community! Places are limited each month, so don't delay…